The 741 is easily the most iconic opamp ever made. Designed by Dave Fullagar at Fairchild as a user-friendly, general-purpose op amp, it became a huge hit with electronic designers. Billions have been produced since its introduction in 1968, by a wide variety of manufacturers. What's perhaps even more amazing is that it's still being produced today by TI and ST, despite being hopelessly out of date. Fifty years of development has produced a wide array of opamps that are faster, more accurate, less noisy and less power-hungry than the 741. Yet somehow, this classic part keeps hanging on, basically unchanged for over half a century.
Today we'll have a look at the insides of a couple of different 741 chips. Although it is entirely possible for manufacturers to just copy the exact layout, especially for something as old and simple as this, it turns out that each company actually makes its own unique design.
National Semiconductor LM741CN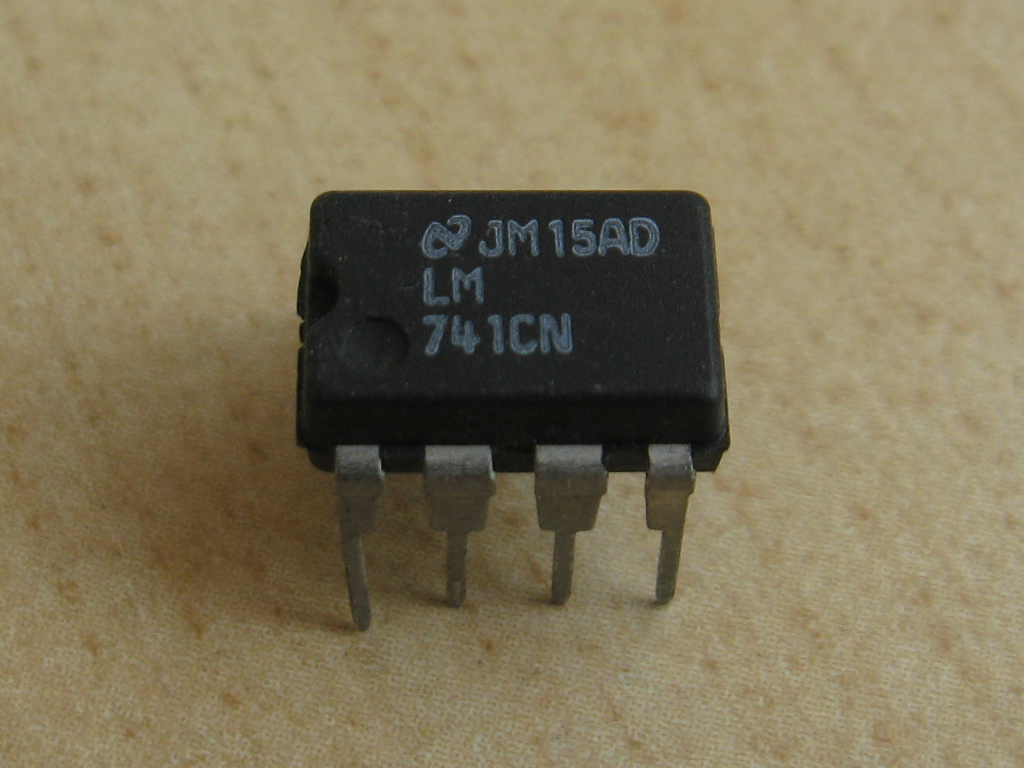 National has been manufacturing this device for ages, as part of their LM (Linear Monolithic) range of analog ICs. Even after National's acquisition by TI in 2011, it has remained in production alongside TI's own uA741.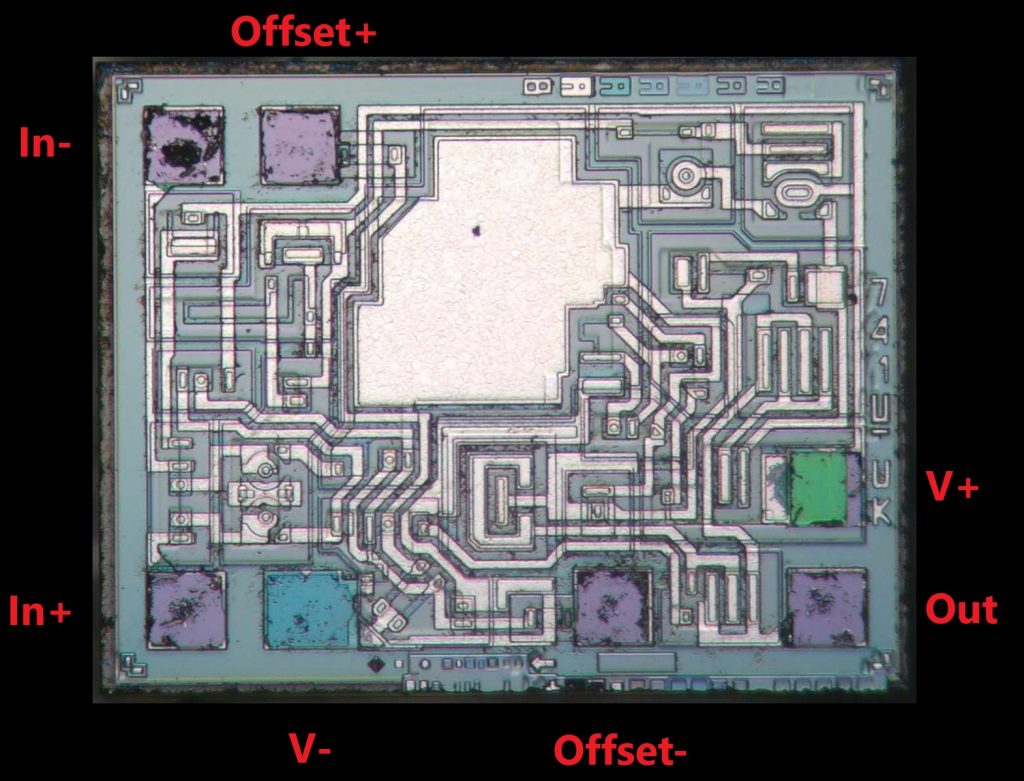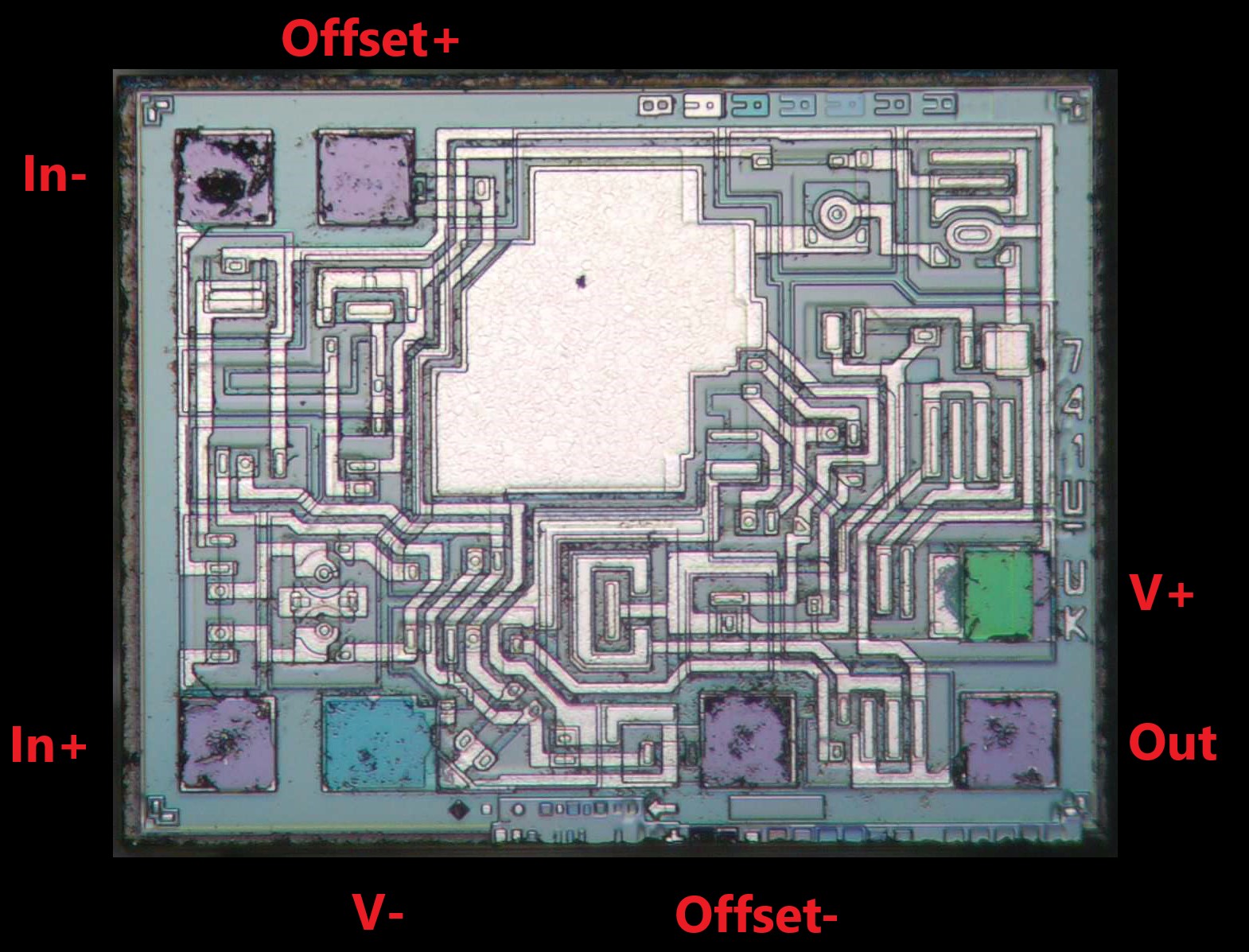 The layout is very compact; the total die size is only 1100 by 800 microns. Some test structures are visible along the lower edge. The ID on the right edge of the die says "LM741U" and "UK", the latter probably referring to National's fabrication plant in Greenock. Some of the PNP transistors have circular emitters; this improves their matching properties and increases their breakdown voltage.
Continue reading